International exchange of exhibitions
Art is the expression of the nature and experience of a society.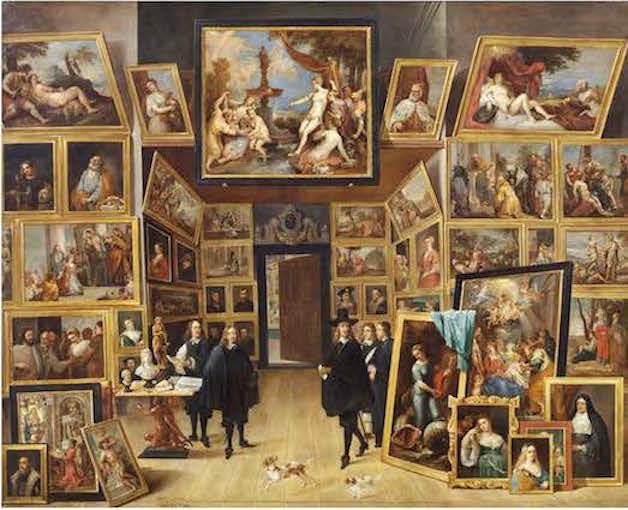 Changes

Major changes have taken place in the visual arts over the past two centuries: new techniques from photography to computer design have emerged, global mass media have become image-defining, higher education (including art education) has become widely accessible.
Within all these changes, painting is experiencing a remarkable revival, thanks to its specific expressive possibilities, at the same time through a renewed focus on traditional forms, in which – in a world that is shrinking rapidly – the own cultural identities in the various continents become more visible, ideas and approaches are shared and exchanged, and in which artistic hybrid forms also arise.
Prosperity

Prosperity of art rests on favourable material conditions and on the interaction and competition among artists. Adopting technical solutions, getting inspired by each other's ideas, it is all part of the development processes with which art could flourish in certain periods in certain regions.
The original works of art still play a decisive role in this mutual acquaintance: reproductions (photographic or digital) give an impression, the originals offer an insight.
Curiosity

There is a growing curiosity among artists about working methods, opinions and ideas that are applied elsewhere. An urge to get to know each other's work better, to learn from it or to come up with new ideas.
This kind of curiosity also exists among the public. After 19th century academic-realist art had been banned for decades in the Netherlands, for example, exhibitions of 19th century artists such as Repin, Waterhouse, Alma Tadema, etc. attracted hundreds of thousands of visitors after 1990. And as the world travels more, the interest in foreign cultures grows.
Exchange

The keyword in interesting art for large groups in society is quality. Quality that must include both intrinsic values and technical mastery: 'skill-based art'.
The foundation 'Classical Art Center', together with its members, is committed to building up an international network of exhibition accommodations.
Travelling exhibitions of skill-based art from different parts of the world along these accommodations bring societies of different natures closer together.
For projects click here